If you're already a student, you can log in to your account (log in button is on the black bar on the upper right).  To find your classes, click "Account" and then choose "Subscriptions."
If you're on a mobile device, look for the little black box with the lines through it,  This will open a drop-down menu.
If you'd like to register for a class, click on any of the class titles on the left.  If you click on those titles, you'll find more in-depth descriptions of the classes, along with student reviews.
If you're on a mobile device, scroll to the bottom of the page and you'll see the list of classes – white text on a black background.
You can also find some brief descriptions of the classes below.
Please note: If you are looking for classes you purchased prior to July 2014 (before this site was created), you'll need to request a transfer.  Please follow the instructions in this post.
NEW: Purchase a gift certificate in any amount HERE.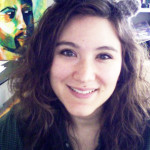 I'm glad you're here!
xo
Julie
CURRENT OFFERINGS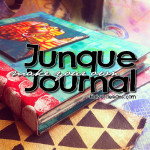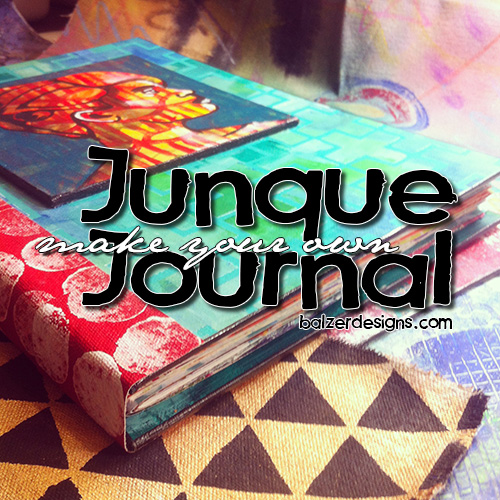 Make Your Own Junque Journal:
This is a five-week class in which I take you through the process of putting together your own fabulous Junque Journal — an art journal with non-blank pages.  For me, it makes the art journaling process much easier and cleans all the junque out of my studio (bonus!).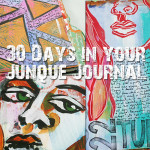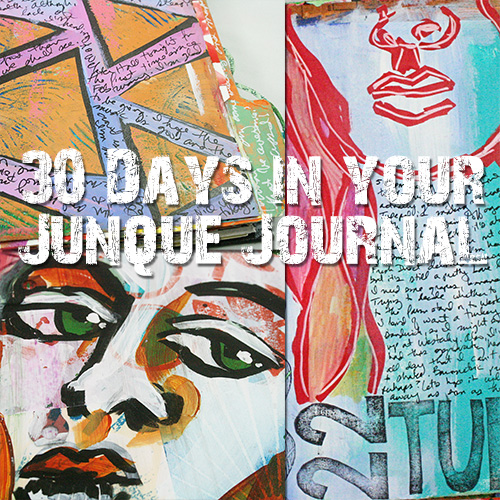 30 Days in Your Junque Journal:
In 30 Days in Your Junque Journal we'll work in our fabulous Junque Journals.  Every single day for 30 days you will get a power packed art lesson!
PLEASE NOTE: You can buy BOTH Junque Journal classes in the Junque Journal bundle and save $50.  You must buy both classes at the same time to receive the discount.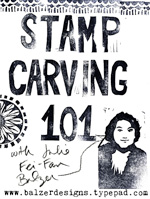 Stamp Carving 101:
There are lots of ways to make your own stamps, but this class is solely about mastering carving rubber stamps with a linoleum cutter. You will develop the skills to be able to carve any stamp your brain can imagine.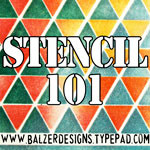 Stencil 101: 
This class is 100% free! If you want to know how to use stencils, how to get the results you want, and be inspired to create, this is the class for you.
This class is perfect for beginners.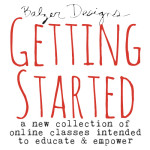 The Getting Started Series:
"Getting Started" is all about getting you started with a wide variety of mixed media techniques and supplies. I have chosen a collection of my twelve most-used supplies and techniques to share with you.  You can take one class or all twelve!  I've also bundled my three most popular "Getting Started" classes: "Getting Started with Gelli Printing," "Getting Started with Deli Paper," and "Getting Started with Color Mixing" into the "Gelli Deli & Color Bundle."  Save money when purchasing any of the bundles!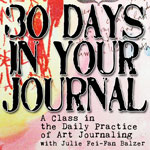 30 Days in Your Journal:
Each day for thirty days you will watch a video that shows you how to take simple steps to combine writing and arting until we have built up beautiful, complex, layered, journal pages in just ten-minute bursts each day.