Collage from a Printable Kit
Student Feedback: "It was lots of fun. You never cease to amaze me at how much content you can squeeze into a class. You totally rock as an instructor and artist!"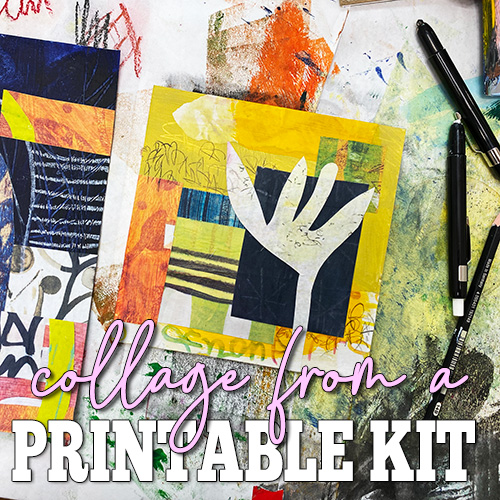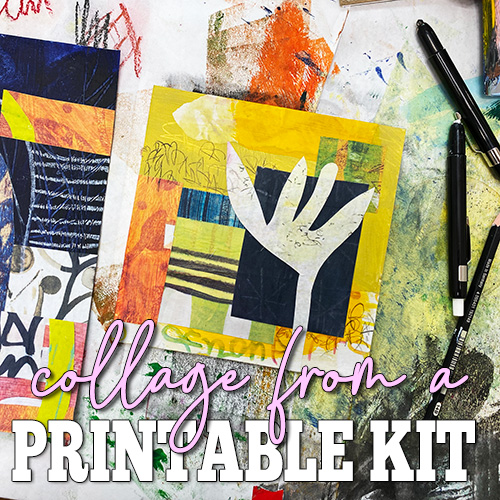 This class is based on a live event I hosted on May 13, 2023 for World Collage Day.  In the classroom you will find:
a complete supply list
6 pre-recorded tutorial videos – 1 of which also appears in the one-hour live class
a replay of the one-hour live class
written notes about each lesson
a comments section to ask questions
6 pages of printable collage fodder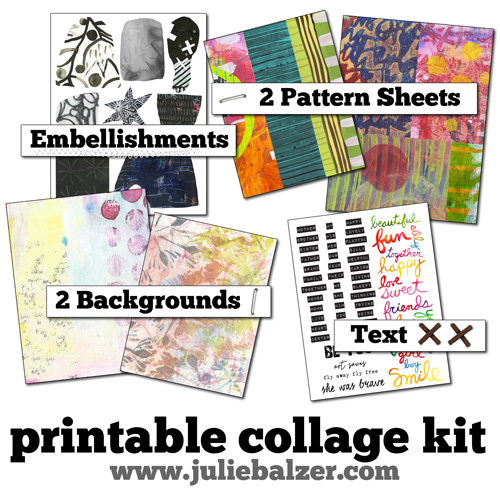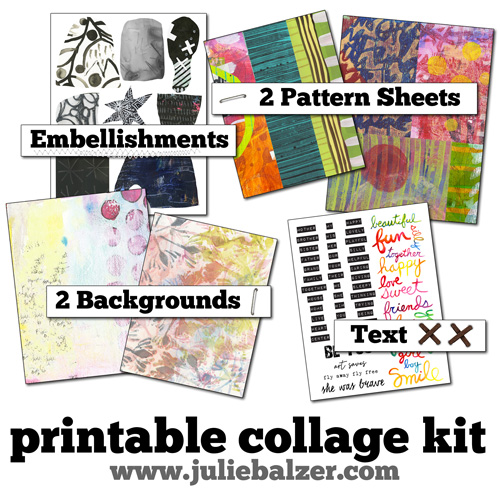 Once you purchase this class, you have lifetime access to all of the content in the class.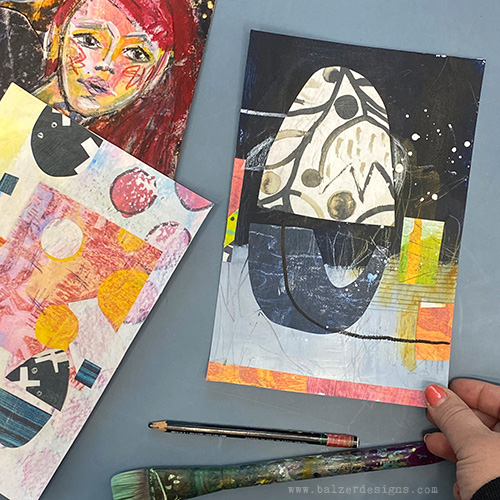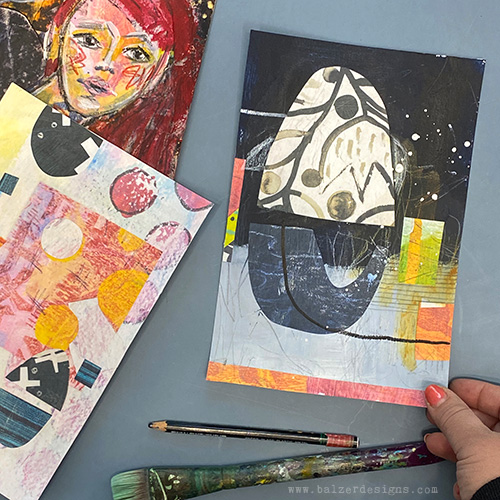 Student Feedback:
"Thank you so much, Julie. This is an absolutely wonderful class. And it's overflowing with information!" – Lorraine
"Excellent! Great to find someone who knows what it means to teach art vs showing art. And, thanks for your comment clarifying what it means to work "intuitively" – it's an easy thing to toss out that doesn't mean a thing. Intuition isn't magical – it's cultivated. Love your class." – Nan
"This was my first experience with this type of collage and I am hooked." – Mary
"This was a great class — so much info packed into that hour! I just re-watched and took a ton more notes." – Daisy
"Your videos are a joy to watch – oh and they're informative too! Thanks for all that!" – Geneva
"Great class! I learned that auditioning is smart, and that nothing has to be permanent. After all, it's paper…rip it, tear it, attach it, layer it, love it! Thanks, Julie." – Leah
I look forward to seeing you in class!