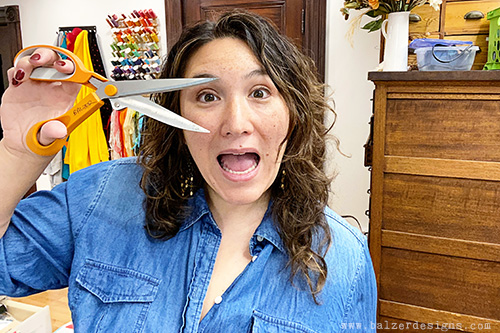 My name is Julie Fei-Fan Balzer and I believe that everyone is creative.  I'm a busy mom who loves color and pattern and experimenting with art supplies.  My business, Balzer Designs, is all about helping you discover, explore, expand, and hone your creativity.
Welcome to the online classroom.  I'm so glad that you're here!  Exciting art adventures await you, so keep reading!
View the complete list of available self-paced classes HERE.
TIP: Don't miss the bundles.  Several courses are bundled together to offer you a big discount!
To begin my FREE email course, Stencil 101, sign up here.
Not sure where to begin?  Monthly membership starts at just $5.99/month.  It's a great community and offers a ton of artful content.
Login using the username and password you chose when you signed up for class.  If you have forgotten your password you can reset it.
Once you're logged in, your course(s) will appear in the sidebar on the left (or at the bottom of the page if you're on a mobile device).
You can also access your courses under "Your Account" in the menu bar at the top of the page.
Three Types of Classes to Choose From
Self-Paced Online classes
Learn in your pajamas and on your own schedule!  These are self-paced classes with no expiration date.  You have 24/7 lifetime access to all class content once you make a purchase.  Enjoy high quality video instruction and a comments section where you can ask questions and interact with other students.  There's also a Facebook group for students.
Video Lessons are clear, concise, thorough, and carefully edited to give you the best art education possible.
I offer live online classes at least once a month via Zoom.  It's shockingly similar to taking an in-person class.  I'm a well prepared, knowledgable, thoughtful, and fun teacher.
To see my current offerings, please use the button above.  You can also join my weekly mailing list to be the first to know when new classes are open for registration.  Please contact me if you're interested in a custom live online class for your group or business.
I offer three levels of monthly membership: Basic, Maker, and Super Learner.  You can easily upgrade and downgrade your membership as your needs evolve.
Membership is a great way to meet other creative people, learn tons of new techniques, find out about new art products, and get your art questions answered.
Be sure to check out all that membership has to offer you.
More than 8000 students have taken my online classes. What are you waiting for? Join us!