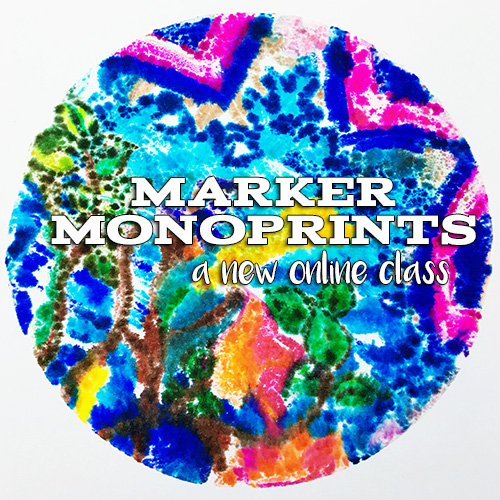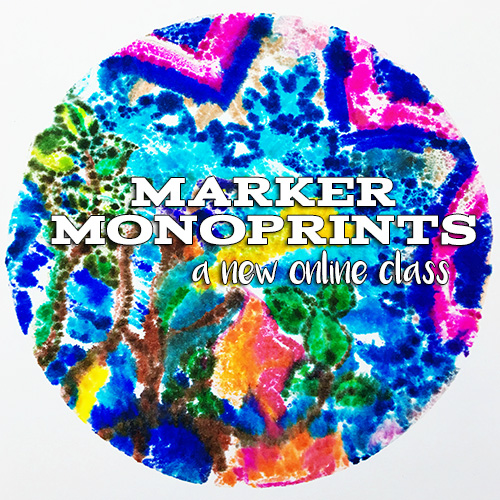 This is a technique that I discovered in April when I was looking for something cool and new to do on Make It Artsy.  Since April I have refined my technique and tried out lots of different brands and types of markers, plus lots of different techniques for printing.  If you've ever watched my "Exploring Art Products" videos on YouTube, this is in that style, but instead of investigating a product, I'm showing you all the ways to approach the technique of creating monoprints with markers.  You can use a gelatin plate for this technique or you can use a simple page protector.  I demonstrate both methods for you.
Class includes:
Instruction via 6 HD videos.
Tips and take aways in written form.
You can leave comments and questions and interact with other students, just as you would on a blog.
You have lifetime access to class.
Class begins December 1, 2018.