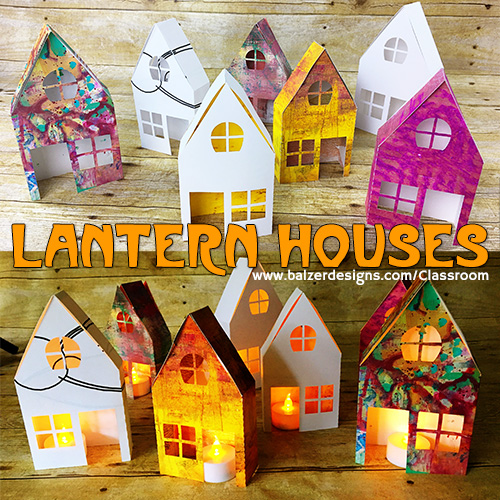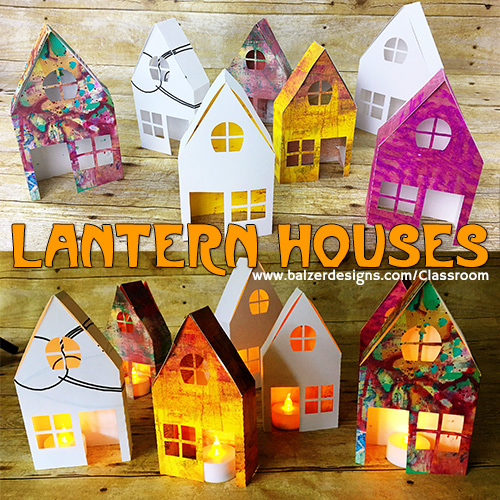 This is a fun and easy project with fabulous results!  Turn a simple piece of paper into a paper house with two windows and a door.  Slide an LED tea light into the house and you've got magic!  These little houses are perfect for a Thanksgiving or Christmas centerpieces.  Watch the video to see the magical flickering:
In class I show you how I like to layer collage, painting, stenciling, and stamping to create a colorful house.  But you can also use scrapbook paper, gelli prints,  plain paper — whatever you like!
Class includes:
3 instructional videos: Color & Collage, Cutting (by hand), and Construction.
There is a downloadable .pdf with the house template.
There is also a zip file containing both an .svg and .fcm file in case you'd like to do your cutting on an electronic cutter.
There is a downloadable .pdf with written directions.
You have lifetime access to class.
This class has been updated with an ADDITIONAL style of house (available in BOTH printable pdf for hand hand cutting AND svg for electronic cutting machines).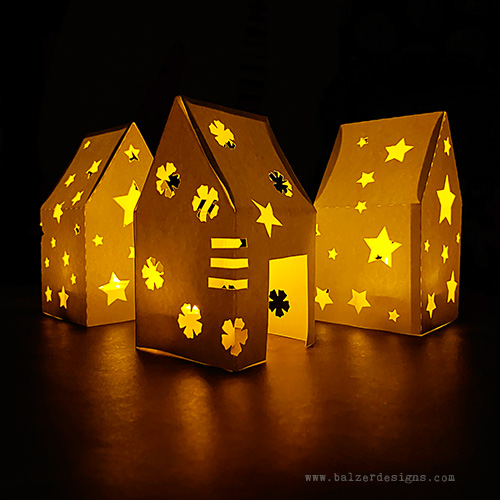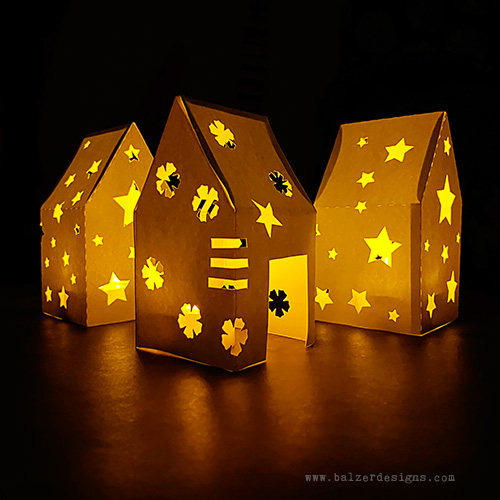 Enjoy class!