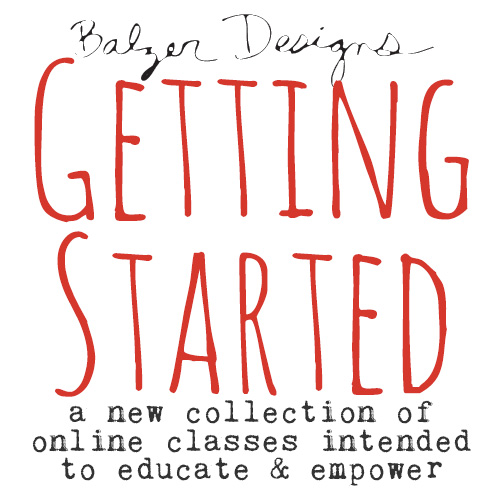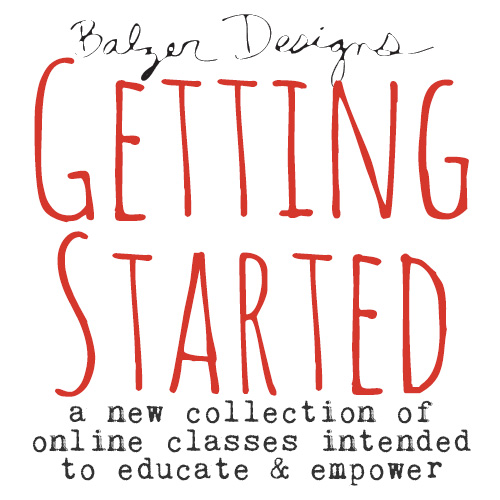 "Getting Started" is all about getting you started with a wide variety of mixed media techniques and supplies. I have chosen a collection of my most-used supplies and techniques to share with you. These are the tips, tricks, and materials that I use virtually every day in the studio!
As the moniker "Getting Started" indicates, these lessons are intended to cover the basics of each topic for those with little to no experience with the topic.  Lessons are always a mixture of technical information (why this glue, why the paint works like that, etc.) mixed with my own personal taste and tips on how/why I use certain products and/or techniques.
Each mini class contains 4-7 videos on the given topic. If you've taken my classes before you know that I pack each and every video with loads of information and plenty of "doing" and examples rather than just talking at you.
Each class contains a resource guide with links for continued learning and inspiration along with a message board for chatting and sharing.
The 12 classes are:
Getting Started With Color Mixing
Getting Started With the Gelli Plate
Getting Started With Gesso
Getting Started With Deli Paper
Getting Started With Lettering
Getting Started With Watercolor
Getting Started With Resists
Getting Started With Transfers
Getting Started With the Design Principles
Getting Started With Neocolor II
Getting Started With Spray Ink
Getting Started With Collage
Buying all 12 classes is a $50 discount off of buying the classes individually.