Podcast: Play in new window | Embed
Subscribe: RSS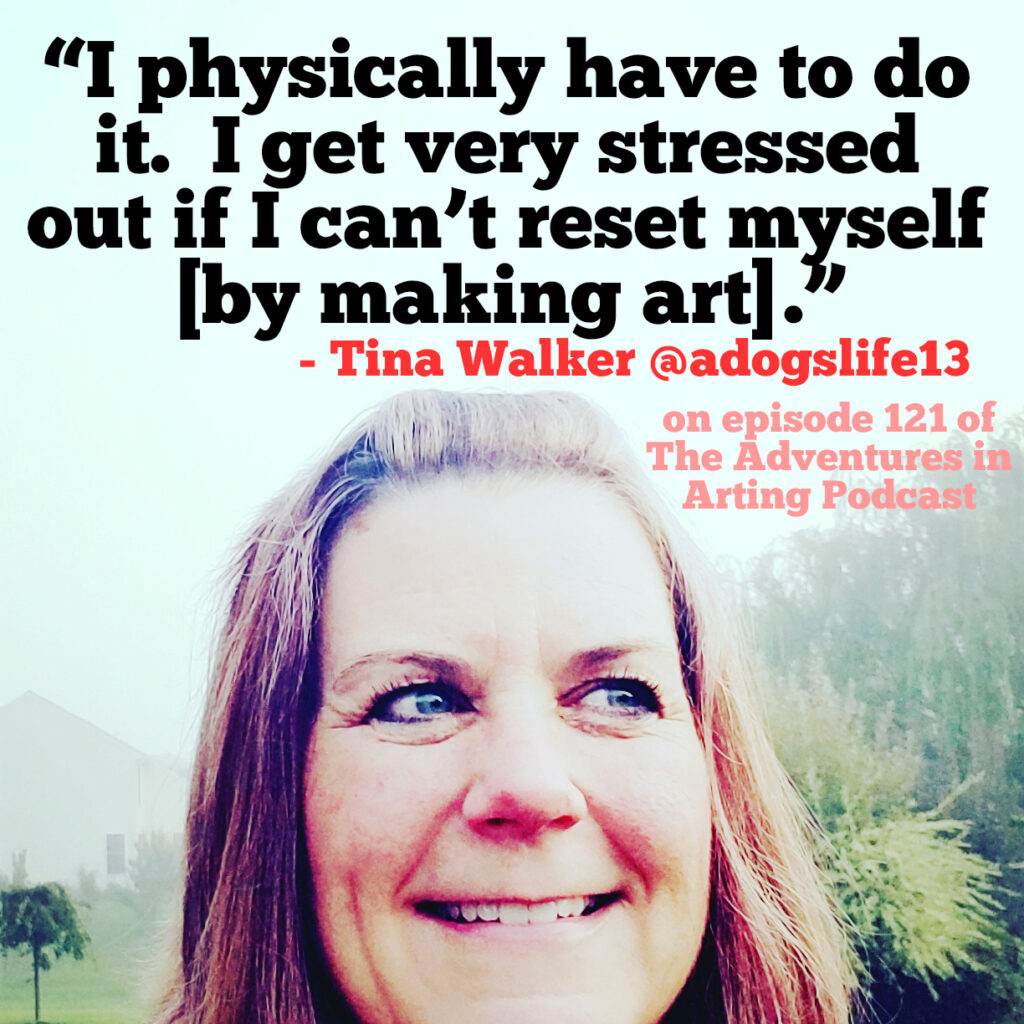 On this episode of The Adventures in Arting Podcast, Mom and I chat with Tina Walker about her obsession with details, antiques, art challenges, and how she uses art-making to reset herself.  I really enjoyed our conversation and I think you will too! 
Tina Walker is a creator, hobbyist photographer, and dog lover. ♥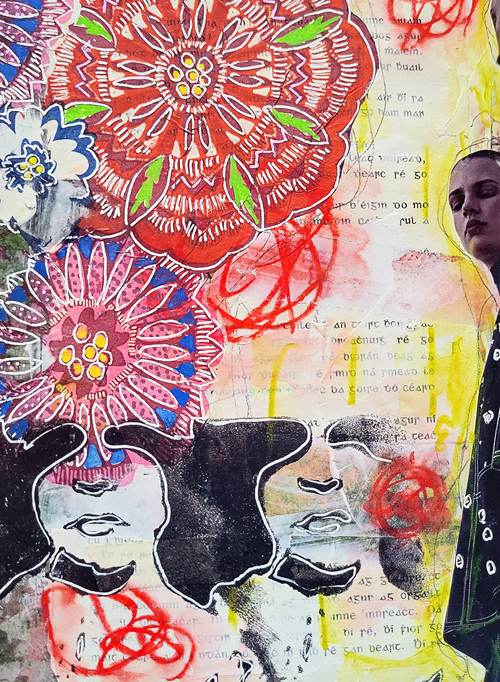 She loves all things mixed media, including art journaling, assemblage, and book making.
Her project selection and medium choice are always changing, and you will frequently see her hosting on-line collaborations and challenges.
She is a frequent contributor to various Stampington magazines and you can find more of her art in her various in-person and online workshops.
When she isn't creating, you will often find Tina perusing local Antique stores looking for project inspiration or combining nature with art.
Some things we discuss on the podcast:
Whether your clothes and the way you decorate your house match the kind of art you make.
Being intrigued by the unnatural, such as Picasso in his Cubism phase or Klimt perched on the edge of realism.
Tina's obsession with details.
The teeny tiny pots that Tina throws.
Mixing antiques/found objects into your work.
Tina's day job as Director of International Trade for a major footwear retailer.
Tina's "7 Ways" challenge to herself.
Tina's studio (hint: it's all over her house).
ELFA drawers from The Container Store.
"If you only have 5 minutes, do 5 minutes."
Yes means no and no means yes.
"Nobody knows that you feel guilty about saying no unless you tell them."
Boundaries.
And here are our recommendations for this episode:
Tina: Watersoluble Graphite
Julie: Video: Where are all the Bob Ross Paintings? We Found Them. (video below)
Connect with Tina online:
We have more great guests lined up for upcoming episodes. You can expect a new episode every other Thursday! AND, here is the big news:
We will be hosting a LIVE video podcast on YouTube on Tuesday, May 25 at 2pm EST.
Come and chat with me and Mom! Tell all your friends!
If you enjoy the podcast, please tell a friend about the show. This helps other people find the show. Thanks so much!