Podcast: Play in new window | Embed
Subscribe: RSS
On today's podcast Mom and I are chatting about sketchbooks! We share lots of tips for starting your own sketchbook process along with some of the reasons (artistic by mostly personal) that you might be interested in adding a sketchbook to your repertoire. You can either listen to the podcast recording, as normal, or you can watch the video:
There are two major categories of sketchbooks in my experience —
Workbooks which are used as a place to explore ideas for later works of art. They tend to be filled with scribbles, notes, color swatches, drawings, and aren't usually meant for public viewing.
Visual diaries which share a glimpse into the creator's daily life or travels. They tend to be filled with watercolor images and are often meant for public viewing.
As I mentioned on the podcast, I am teaching an online sketchbook class, which is now open for enrollment.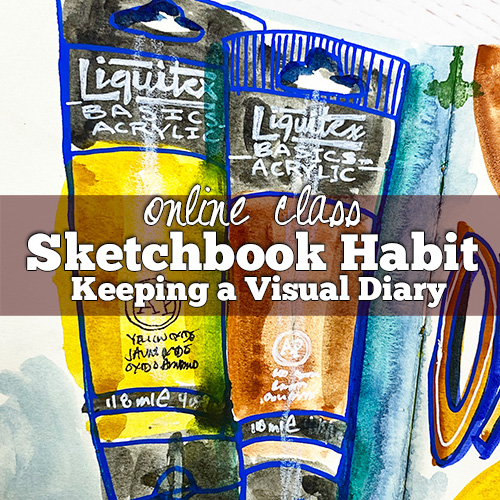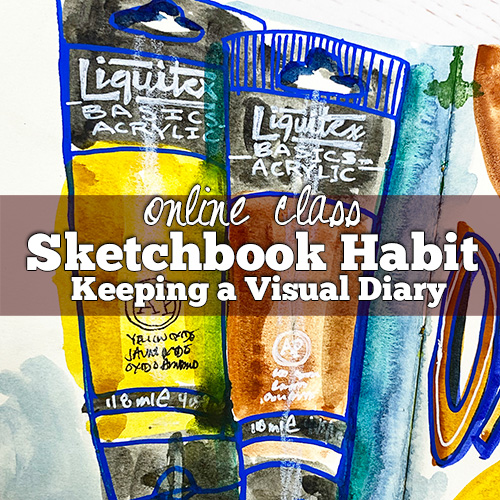 I hope you'll join me for class, even if you think you can't draw. Keeping a visual diary isn't about perfect drawing, it's about capturing a moment and expressing yourself! As Mom said on the podcast: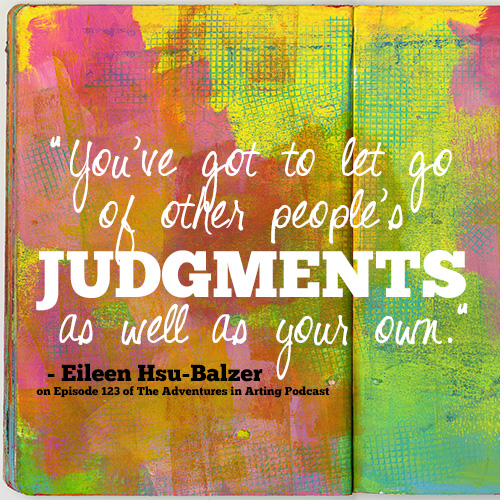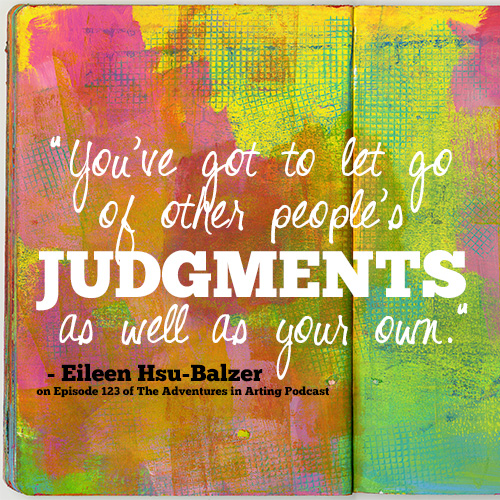 Thanks for stopping by!
If you enjoy the podcast, please tell a friend about the show. This helps other people find the show. Thanks so much!