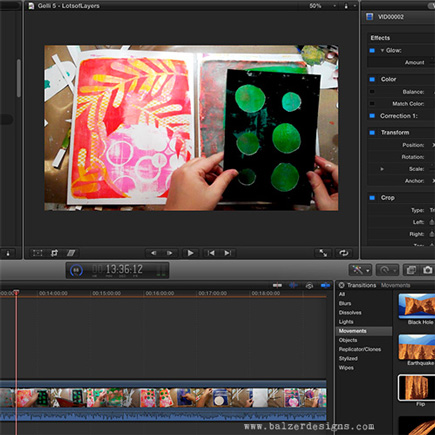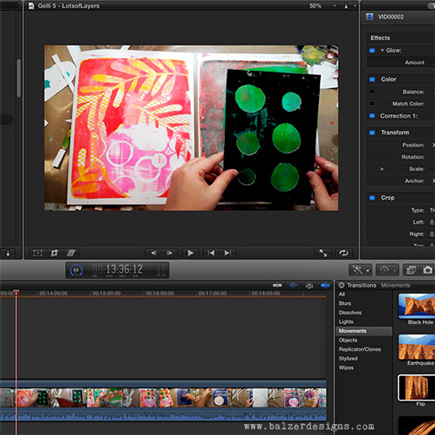 The Gelli Plate by Gelli Arts is a wonderful tool for making all kinds of layered prints. Whether you already have a plate and aren't quite sure what to do with it, or are on the fence about whether or not this is a good buy, this class will teach you all you need to know to get started. We'll explore a variety of different monoprinting techniques using the Gelli Plate.
To read more about the class, click here. Watch a short promo video here:
PLEASE NOTE THAT THE CLASS PRICE HAS CHANGED SINCE THE VIDEO ABOVE WAS CREATED.  IT IS NOW $100.
 a sampling of STUDENT COMMENTS…
"I said a lot in a previous comment but as always, your online classes are a great value. You really teach a lot of techniques, ideas, and just stuff in all of your videos….I have had my gelli plate for nearly two years….It took you and your videos to get me to open it up. Thanks, I had an absolute blast. Can't wait to play again tomorrow." — Laurie
"I LOVED this class. I've already made about 30 gelli prints just using the first couple of videos…can't wait to wake up tomorrow (or later today I guess) and make more….So excited you did this Getting Started series Julie. I can't believe how much fun I'm having." — Kara
"Thanks for this class, Julie. As usual, your videos are entertaining and informative and to the point, which I appreciate, having seen too many in which the instructors take an hour to present 15 minutes of material!" — Sandra
"Julie, this course was so great and informative. Thanks! I've had my gelli plate for more than several months and have used it a lot. But now I know a lot more techniques, thanks to your course. I learned a lot from your teaching and demonstrations. Plus I get a huge kick out of your singing and theatrics!" — Deborah
"Holy Helicopters – You are so freakin creative. I am super excited to try the faces!! I am ordering another gelli plate so I can cut it up. So glad I took this class – cannot wait til October for the deli paper class!!!!!!!!!!!!!!!!" — Lisa
"Wow! This getting started class for gelli plate has been awesome. Thank you so very much for doing this class. I'm ordering mine today! I love your enthusiastic teaching style. The prep you put into these classes is evident. There is no 'fluff' or 'filler' in the classes – it's all useful! I like to see how you think about the art you create. Even though my style is not the same as your's, that's ok. I learn from how you think, and how to see things differently. Also appreciate how you encourage me to try new things – reminding me that experiments and mistakes are just fine. Art is just like life, in many ways." — Dawn
"Great Class! I have done some gelli plate printing in the past but your techniques open the door for exploration! Love your laid back teaching style and nice amount of info for the price. AND this has opened my eyes to doing some fabric printing. My favorite fabrics are batiks but I never wanted to mess with the 'dye process' to make my own. This way I can have my own hand painted fabrics to use in my mixed media art. Thank you Julie!!" — Melissa
"I'm really enjoying this class. a LOT of valuable info!" — Dorothy